If you were a fan of The OC a while back, this is one place you can't miss.
Sugar n' Spice in Newport Beach is the famous frozen banana joint that you need to check out at least once when you are in OC.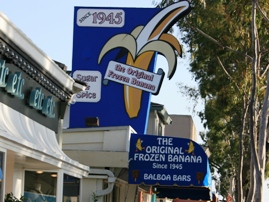 It is located in a lovely little street on Balboa Island. The place has been open since 1945, so you can feel a history when you're here.
Though they do have all kinds of ice cream, when you're at Sugar n' Spice, I suggest you try out their frozen banana. That's what they are famous for. And that's probably what at least one of you should try out. When we went, it was $2.50 for a regular, and prices change with the size of the banana.
They'll cover up the frozen banana with chocolate, and all kinds of other goodies as you see fit. You can choose from Oreo, almonds, chocolate sprinkles, peants, pecan crunch, and many more.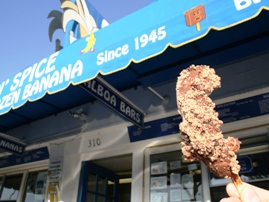 They also had regular ice cream bars and a cheese cake sundae. The Balboa Bar featured in The OC is a regular vanilla ice cream bar with chocolate topping with peanuts. It's pretty normal, but they told us it is one of their best sellers.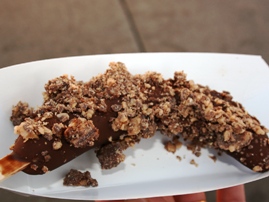 Well, if you're in Orange County, I suggest you go out for a little taste of history at Balboa Island's Sugar n' Spice.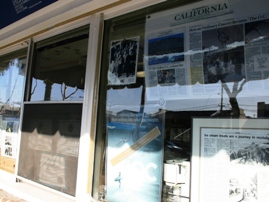 Sugar n' Spice
310 MARINE AVE.,
NEWPORT BEACH,
(949) 673-8907