Do you ever get that craving for Indian food? Just want to chow down on some Tandoori chicken and curry? Well, here is an awesome place to dine in
Orange County
. One of my personal favorites.
Punjab Cuisine of India is one of the best places to go for lunch, if you're craving for Indian food.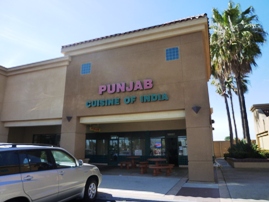 At just $7.95 for lunch, you can enjoy an all you can eat buffet of curry, salad, samosa, and naan. It's a pretty awesome deal in this day in age. The lunch buffet is on everyday of the week, and on Sundays, you get a champagne brunch for $10.95. Not bad.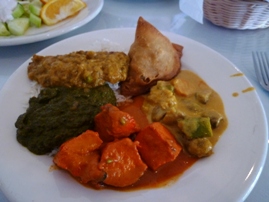 I probably go here once every couple months when I get this craving for Indian curries. Their curries are pretty awesome. I have no complaint. The Tandoori chicken is super tender, and their spinach curry is pretty killer too. I also enjoy their vegetable curry too. Very good.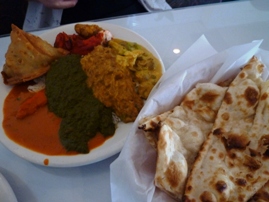 With regards to their naan, you have a choice between regular or garlic. If you go with a friend, you can order both and share it amongst yourselves since they give you three pieces each.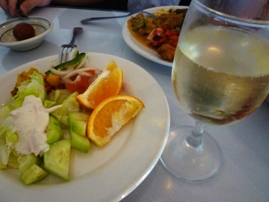 Another nice thing about this place is that it's never crowded when I go. I never had to wait for a table, and there's usually only about one or two other guests with us. The food is awesome, so I take it this place is a well kept secret amongst the people in Orange County.
Punjab Cuisine of India

18687 Brookhurst St
Fountain Valley, CA 92708(714) 963-6777Website

Lunch Buffet: $7.95
Sunday Brunch: $10.95Publish Post