So you have a special night to plan? Or are you in the mood for a formal night out? Maybe you're craving for a quality steak and an awesome cocktail...
Well, here is one of Orange County's most popular and trendiest steakhouses - Mastro's Steakhouse. Located across the street from
South Coast Plaza
and right by the
Orange County Performing Arts Center
this is definitely a place where you can plan to impress your date.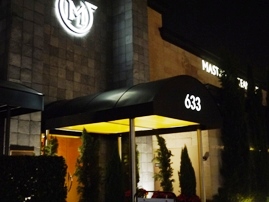 Steaks here are world class. The cocktails are too. One of my favorite part of the night was enjoying their famous Lemon Drop cocktail. They serve it to you with dry ice, which makes the cocktail smoke. It's pretty cool.
The cocktails have a pretty heavy price tag though. My Lemon Drop was $18. Hey, but you're there to enjoy the night, and impress your date. $18 isn't that expensive then. And given that they actually give you an entire cocktail shaker worth Lemon Drop, you actually get seconds, and maybe thirds. All worth it!
A few of the things
Mastro's Steakhouse
is known for is their seafood and steak. We didn't go for their signature seafood tower, but went for the crab cake instead. Pretty good stuff.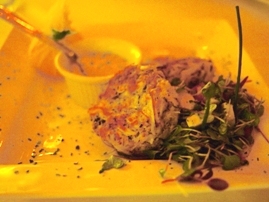 And of course their lobster mashed potato. How luxurious can mashed potato be?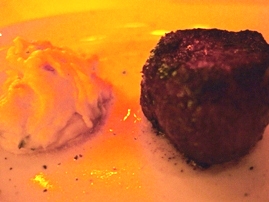 What I truly enjoyed is their signature bone-in ribeye. I think it was one of the best steaks I've ever had. Nice and juicy, and cooked perfectly. Delicious!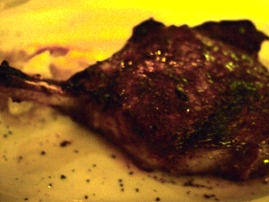 So, next time you need to impress someone on a special occasion, you know where to hit up. Mastro's Steakhouse should be on the top of your list!
Mastro's Steakhouse
633 Anton Blvd
Costa Mesa, CA 92626
(714) 546-7405
www.mastrosrestaurants.com