Living in Orange County, it's almost a daily thing to drive on the 405, 55, and 5 Freeway. But did you know right behind that freeway, there's a whole zoo that you can check out?
Where the 55 Freeway and 5 Freeway cross in Irvine/Santa Ana, there's actually a zoo where us OC residents can visit.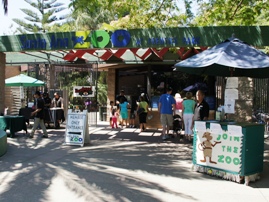 The zoo is actually pretty large considering its in the middle of the city. It's a bit hidden, but shouldn't be too difficult to find. It was fun to imagine that there's a bunch of animals behind that freeway wall off of the 5 freeway.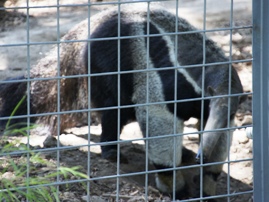 The Santa Ana Zoo is famous for their monkeys. They have a ton of monkeys here for you to see. And they're real cute.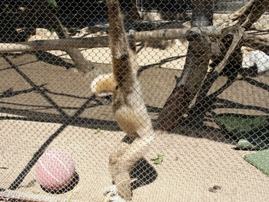 The rumor is that the land owner here at the zoo is a big monkey lover, and the person lets the zoo operate as long as there are so many monkeys kept here. It's an interesting rumor, and maybe it's really true.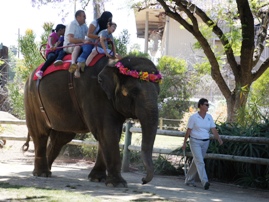 The zoo is a great place for families to visit. You can enjoy by checking out the variety of animals here. If you get bored, you can try to ride an elephant. That's a lot of fun.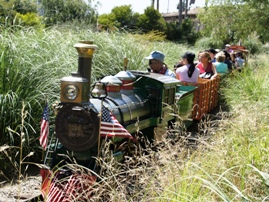 After you ride the elephant, you can also ride the miniature train which runs around the zoo. That's also a big hit with the kids.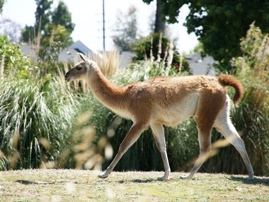 After checking out the zoo, I just couldn't get over the fact that there are so many animals living behind that freeway. It was a shocking experience for me since I've lived in OC for over 20 years, never knowing about the Santa Ana Zoo.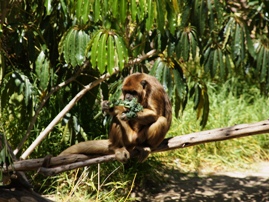 So next time you have time with the kids, I recommend you visiting the Santa Ana Zoo if you haven't already done so. It's going to be a fun experience for the entire family.
1801 E Chestnut Ave
Santa Ana, CA 92701
(714) 835-7484
Mon-Sun 10 am - 4 pm
Adults (age 13+): $8.00
Seniors (age 60+): $5.00
Children (age 3-12): $5.00
MONDAY - FRIDAY AFTER 2PM
(excluding holidays)
Adults (age 13+): $4.00
Seniors (age 60+): $2.50
Children (age 3-12): $2.50