Ever feel a bit artistic with the need to want to be creative? Orange County's art scene is most prominent in Laguna Beach. There, you'll find all kinds of galleries that you can visit to get inspired. And if the art itself is not enough, just visit the beach right by to get some inspiration from the West Coast's best beaches.
Also in
Laguna Beach
is a little museum called the Laguna Art Museum. It's not a huge museum. You can probably look through the entire museum in about 30 minutes if you rush it.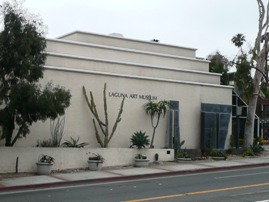 Oftentimes, the Laguna Art Museum showcases art created by local artists in Orange County. When I visited, they had the "Art Shack" exhibition. It showcased little shacks that were artistically created. I personally loved the exhibition.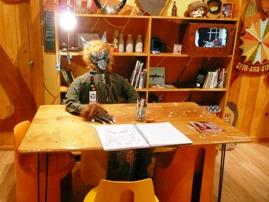 The cool thing about the Laguna Art Museum is that it changes around its exhibitions pretty often, thereby allowing you to enjoy all sorts of art. If you're a local, it maybe a place where you may want to consider getting an annual membership so that you can stop by every so often to check out their new exhibitions. It'll also give you a reason to visit Laguna Beach.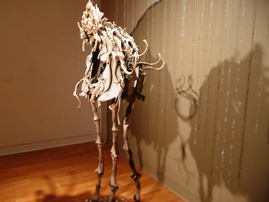 I'm not sure if this is a common thing lately, but the Laguna Art Museum had an iPhone and iPod Touch App where you can download to get a more detailed explanation of the exhibition going on. I didn't try it out, but seemed like something pretty cool thing to be able to try.
Well, next time you feel like seeing some art to get inspired in
OC
, I recommend the Laguna Art Museum.
Laguna Art Museum
307 Cliff Dr
Laguna Beach, CA 92651
(949) 494-8971
Admission: $12
Parking: Meter Parking on Street