Ever want to go out and listen to some live jazz in
Orange County
?
Well, the Steamers Jazz Club and Cafe is the spot to go. Located in downtown Fullerton, Steamers is one of my favorite places to go in OC. During the day, they operate as a regular coffee shop & cafe. But at night, that's when things start to happen.
Every night starting at 8PM, there is a jazz performance at this club. The awesome thing is that they don't charge a cover on most nights. You basically get to enjoy live jazz performances for the price of coffee cheaper than Starbucks! While you're there, don't forget that they also have great deals on their food too.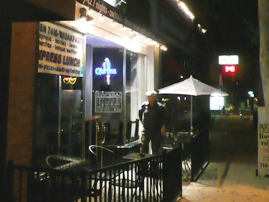 It's good practice to try and get there a little early since you want to get a good seat up at the front. You might also want to order some food prior to the show starting since that way, things aren't too crowded, and will be easier to order. The cafe itself is pretty big, but the stage really isn't, so you'll end up being tightly squeezed in with others to check out their daily jazz performances.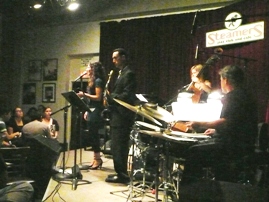 The experience at Steamers is excellent. You get that jazz club feel that you may find in New York or LA. The cool thing is that you're right here in OC.
Places like the Steamers is a rare gem in Orange County, and it should be OC's cultural treasure. Be sure to check it out next time you're feeling like you want to listen to some live jazz music.
Steamers Jazz Club and Cafe
138 W Commonwealth Ave
Fullerton, CA 92832
714-871-8800
Sun-Thu 7am-Midnight;
Fri-Sat 7am-12:30am
Jazz: Sun-Thu 8pm-Midnight;
Fri-Sat 8:30pm-12:30am