Boy, it is getting hot these days in Orange County. Nice beach day everyday here in
OC
. So for those of you enjoying your summer here, I wanted to post about one of my favorite spots in Orange County.
The Beachcomber
restaurant
in Crystal Cove is by far, one of the most unique, and beautiful restaurants in Orange County. I will go far as to say this place is one of the most unique places in the world.
The Beachcomber restaurant, is right on the sands of the beach at Crystal Cove. It is secluded from all of the corporate, planned influences of Orange County. Absolutely unique in that it feels like it is the only establishment on a private beach.
We were lucky enough to get the best seats in the house since we went a little late for lunch. You will need to sit in the patio area, and obviously, the best seat is in the front, right by the entrance. You will have an
unobstructed
view of the entire pacific ocean here while you dine.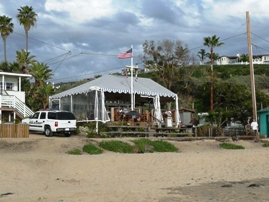 The food here is good with large portions considering you're dining beach front. With such a spectacular view, your food will taste twices as good.
Although we dined here for lunch, this would be an excellent place for a romantic dinner. And they do have set courses for sunset dinners.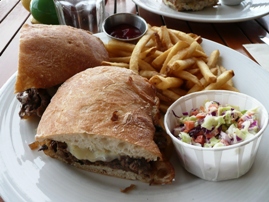 One thing to note is that parking is hard to find. Why? Because it is on the other side of the restaurant across the street. You will need to go through a tunnel to get over to the restaurant. They will likely validate your parking ticket, although when we went, there was nobody attending the parking lot. They actually have a little bus that can also take you back and forth if you don't feel like walking.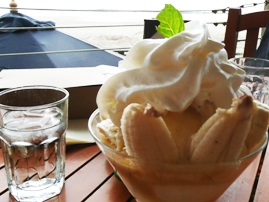 All in all, this is one of the most unique, romantic places to dine in Orange County. When you go, don't forget to bring your cameras!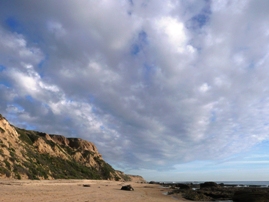 15 Crystal Cove
Newport Coast, CA 92657
949-376-6900(Reservation recommended)