You may have heard about this place by now.
85℃ Bakery Cafe is an
awesome
Taiwanese
bakery joint in Irvine. For those of you who already know about

85℃ Bakery,

you know how good this place is. For those of you who haven't, you need to stop what you are doing, and go check this place out right now.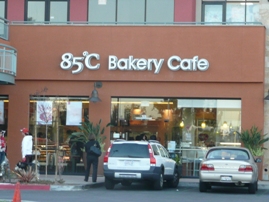 The 85℃ Bakery Cafe in Irvine is hands down, the best bakery around in Orange County.
I guess this place is suppose to be a hot franchise in Taiwan, but this store in Irvine is the first one over in the US. Their baked goods start at around $1 each to about $3 for the more hearty ones with cheese, custard, and meat. Whatever is on top of it, you would want to buy all of them since they are all just
sooooooooo
good.
Some of my friends go here, and they tell me that his co-workers are just addicted to this place, and they go here everyday. So if you go at the wrong time, the lines are pretty bad. But as long as you avoid the peak hours, you can take your time to pick out your little pleasures for that day.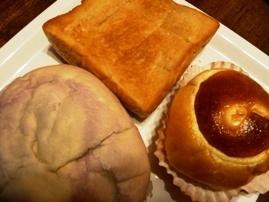 From what I have read and heard, they are also known for their "Salted Coffee." I've never tried one myself, but it's suppose to be pretty good. Instead, I tried the coffee jelly iced tea while I was there, and it had very nice twist to the usual
boba
drinks that I like to get. Little coffee jelly instead of the baba.
Anyway, this place is a must if you love bakery goods as much as I do. If this place was within walking distance from my house, I'll probably live here since it's so good. It's like Taiwan's version of Krispy Kreme. Just a little bit healthier... maybe.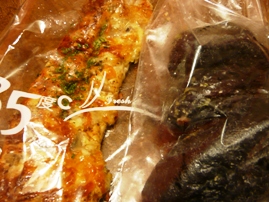 Better go check it out.
85℃ Bakery Cafe
Diamond Jamboree Shopping Center内
2700 Alton Parkway, Suite # 123
Irvine, CA, 92606
MON - THUR 7AM - 10PM
FRI - SAT 7AM - MIDNIGHT
SUN 8AM - 10PM