Ever wake up early on a Saturday morning trying to figure out what to do?
Well, here's a prefect little place to start off your weekend. Visit the Farmer's Market in Irvine.
Since I love farmer's markets, I've been to one all around Orange County. But this one in Irvine is probably one of the best. It's filled with people, music, and you got a lot of vendors here. The farmer's market takes place inside the parking lot of the University Center next to UCI.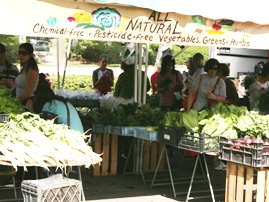 The farmer's market has all sorts of fruits and vegetables with a lot of free samples. If you're a hard working student at UCI that's been living on instant
ramen
all week, this is a great place to revitalize on your Vitamins by eating a lot of the free orange and apples here. :)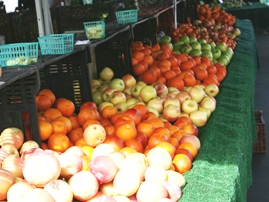 On top of all the great things about the Irvine Farmer's Market, since there is a Lee's Sandwich,
Le

Diplomate

Cafe
, or a Trader Joe's in the same plaza, visiting these places after the market will enhance the experience even more.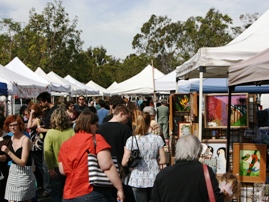 Definitely worth your time on a Saturday morning to go and check out.
Irvine Farmers Market
Irvine Center on the corner of Bridge and Campus (across from UCI)

Free Parking and Admission
Every Saturday
8AM~2PM~