This is a place that I found through Housewives of Orange County. I think on the show, Gretchen went out with Lynn to dine at this place.
Well, talk about a good French cuisine for a reasonable price. I went here for lunch, and they have a three course
prix
-
fixe
menu for around $20-25 per person, and you get a choice of appetizer, entree, and dessert.
Not bad if you ask me.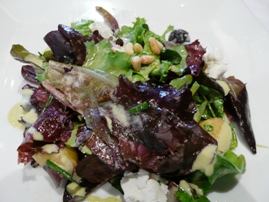 Here are some nice looking plates that I had while I was here.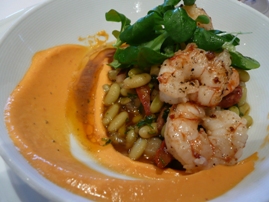 Another entree that my friend had.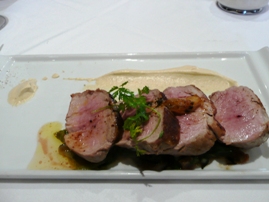 And best of all, the dessert.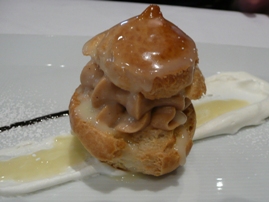 The place was pretty much packed when I went. Reservations are recommended, and try to ask for the patio seats. That way, you get the most of what you pay for here.
And as a last word of caution, this place was a bit hard to find because its on the third floor at South Coast Plaza. I mean who's really been up there when you visit South Coast.
Anyway, worth a try. Check it out.
Marche
Moderne
3333 Bristol St
Ste 3001
Costa Mesa, CA 92626
(714) 434-7900
Mon-Sat. 11:30 a.m. - 2:30 p.m.
Mon-Sat. 5:30 p.m. - 9:30 p.m.
Sun. 11:30 a.m. - 2:30 p.m.
Sun. 5:00 p.m. - 6:30 p.m.